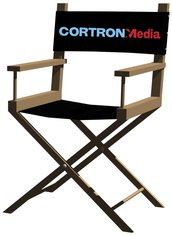 Well, start by looking at your own Facebook newsfeed. What draws your attention? Is it photos of your high school classmates' exceptional grandchildren, a weekly report on someone's weight loss campaign, or another "inspiring historical quote" by a famous person, that meant so much to someone, you can't remember adding to your friends list? Hardly.
But what is your response when you're sifting through all the above and see a play arrow over an interesting frame of a video? Is that something you're more likely to look at, particularly if the video has a short run time? And what if the video producer had a way to learn ahead of time that YOU would be interested in the topic, and, directed it specifically to your newsfeed?
Does all of this stir your interest? If you're a business owner, it should!
The impact of posting videos online is even more powerful considering the size of your potential audience.
According to
The World Population Clock
, Earth's population is 7.5 Billion people. Out of that, according to
Internet Live Stats
, there are 3.6 Billion Internet users worldwide. More importantly for many individuals, social media platforms have become the standard of communicating with anyone they're not speaking to directly.
Click here for eBizMBA's list of top fifteen most popular social networking websites
based on global traffic from
Alexa
and
SimilarWeb.
​
There's a bonus in all of this, too. A social media video posted on YouTube or Vimeo can be viewed instantly via hotlink from, or embedded to, your web site. And the video can serve as TV advertising or be projected from a laptop to introduce your public speaking appearances.
Finally, the video file can be used as an effective tool in email marketing (once again, embed a link back to a YouTube or Vimeo video, or, include a link as a simple attachment).
Video is a powerful tool that will make you stand out among all the social media chatter. No photo of the clam linguine someone had for dinner last night will compete with full motion sights and sounds of a well-produced video. And don't forget to conclude your video with a clear (and profitable) call to action.