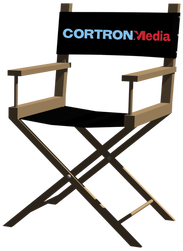 Through decades of changing technologies and the resulting shifts in the way companies market - from distributing sales information via U.S. Mail, to posting product information online and in social media, video has been a consistently effective marketing tool.

Why?

Perhaps the best way to answer that is to pose another question. As an entrepreneur or sales/marketing manager, do you feel that you can pretty much "sell" any qualified prospect you can get in front of? It obviously follows, that a well-produced video is the next best thing to meeting with every prospect, and the reasons are relatively simple.
​
Video not only provides a very controlled format to present product information, it is also a powerful way to chip away at a potential customer's fear of the unknown.

Basically, none of us wants to be "taken." So, we look for signs that a company is legitimate, competent, and able to deliver what you need at the right price. A great looking video establishes that you are probably not a wannabe organization that is likely to go belly up before your order arrives. And video can let you express why your products or services are the best solutions to a personal or business need.

You can also stress your consistent track record in delivering all of the above by personalizing the producer/consumer relationship through photos of your people, facilities, and satisfied customers. The last point can't be over-stated. Real life, happy customers, (not paid actors), who your prospects can readily identify with are one of the most powerful reasons to do business with you.
​
It is true that video has changed in format from bulky VHS and Super Beta tapes, to DVDs, and now to digital files posted in online "channels." But the essence of letting prospects "see" you, your company, and what makes you a smart choice in the marketplace remains the same. So, tell your story with moving images, custom graphics, great narration, and the perfect music track.

And don't forget, online video does some things even you can't do. It doesn't take a day off, never has an off day, and while you're asleep it's accessible, 24/7.
Director Doug
dmalcolm@cortronmedia.com