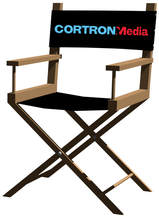 The information age is accelerating so rapidly, that many business people are being lost in its wake!
If you're in sales or wear a part-time sales hat as an
entrepreneur
, you've probably already discovered that traditional cold calling is dead for a simple reason – no one answers their phone any more.
Some try leaving convincing voice messages, or crafting emails to circumvent no one being at the other end of the line. To a very limited degree, these approaches can work, but still fail to generate a good return on time and effort.
So, what's the answer? One successful approach is targeted online advertising. One of the most widespread and accessible of these services is Facebook advertising.
Facebook ads (graphics or video) can be directed to demographics based on age, interests or location. They can even be targeted to land only on pages containing a particular keyword. And Facebook offers interactivity with viewers who can join your Facebook page and post useful comments.
One of the best Facebook ad benefits is affordability. Advertisers can purchase space in a click-based or impression fee model. And you can set a modest budget limit to control costs.
If you'd like assistance in setting up a program,
Cortron Media
can help. And in a beautiful irony that overcomes the "no one at the other end of the line" dilemma, we'll show you a system that results in having qualified prospects call you!