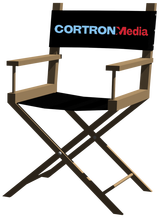 If your video Is professionally done, it says a lot! Here are some tips to keep in mind when working with media professionals.
Your Script is a Basic Marketing Plan
Developing a script for your video helps you to answer a very significant question – why should people do business with you? In fact, if you'll take a moment to jot down a short answer to that question now, it can be of real benefit. How you convey what you've just written has a big impact on your bottom line.
Market According to the Ways that People Learn
Why would video be the best method of telling your story? Because video is the medium that incorporates important cues for all three types of learners:
visual, auditory,
and
hands on.
Some people simply must
see
something to understand it. Video footage is the next best thing to "being there." And bullet point graphics give emphasis and bring the message home.
Others digest information by
hearing
it. A well-written video narration, as described above, meets that challenge.
Even those who need to
do something
in order to learn, can easily picture using a product or service by watching footage of someone doing exactly that.
Finish with a Call to Action
An effective video presentation should conclude with a strong appeal for people to
do
something – contact you, visit a retail location, fill out an online survey form, or make an online purchase.
Marketing that Reflects Well on You
If you incorporate these approaches, your prospects will gain a very positive first impression of your company. That's why it's important for your media to reflect the same professionalism you practice in delivering your products or services. No one wraps a gift of expensive jewelry in dirty tissue paper.
Project Samples
Click on the following link to see some examples of
our professional video techniques
.

​Director Doug

​dmalcolm@cortronmedia.com